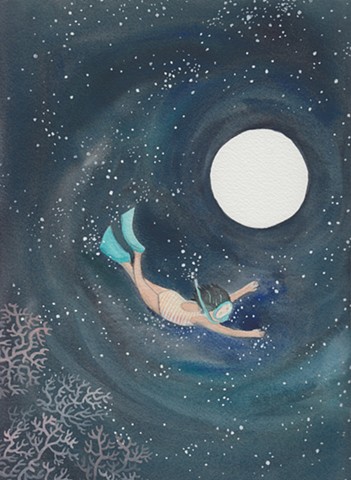 Welcome to this collection of my illustration, some of which accompany stories I've written and some of which are based on daydreams and inspirations. I love whimsical, playful imagery, and I especially love night time adventure stories.
To learn more about me and my work,
check out my blog.
I also have an Etsy shop with prints and cards for purchase. Follow the "shop" link from this site or search for quietestNOISEstudio.
Thanks for visiting!